Friendly Meeting 2022 for International Students -KORYU PARTY TOGETHER-
---
"Friendly Meeting 2022 for International Students -KORYU PARTY TOGETHER- was held successfully on Friday, June 24th. There were 45 participants which includes international students of 12 nationalities.
Some of the future students joined from their own countries taking advantage of online.
This event was planned and run by "International Students Association", Official Students' Organization of International Exchange Center, "NCU GO!" and "Yoisho".

Participants enjoyed the exchange activities and deepened and their friendship each other.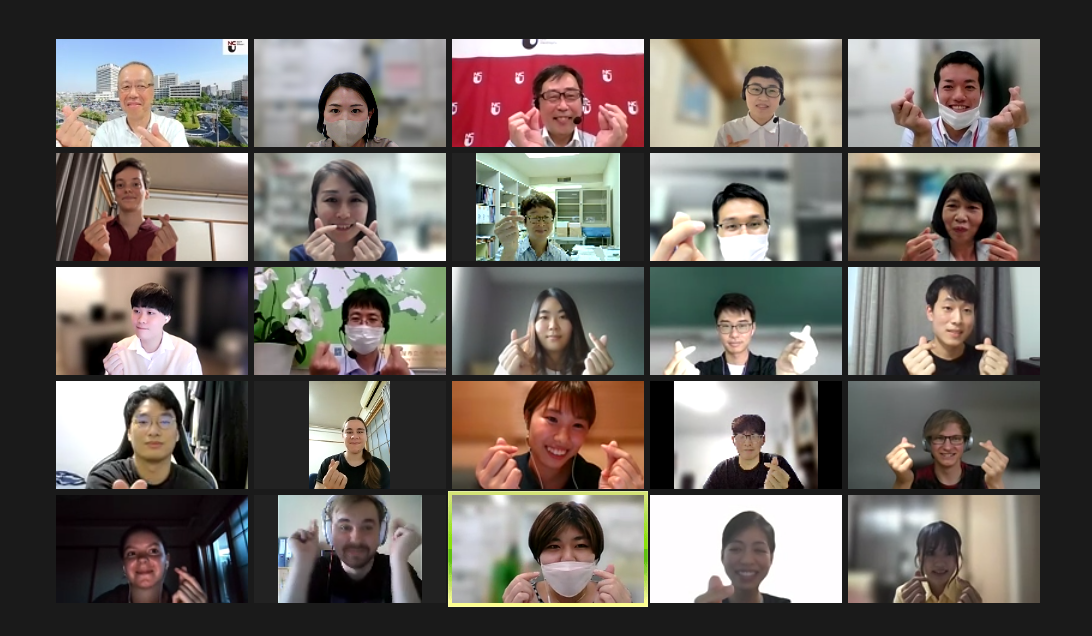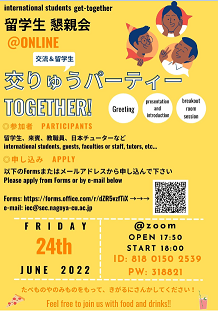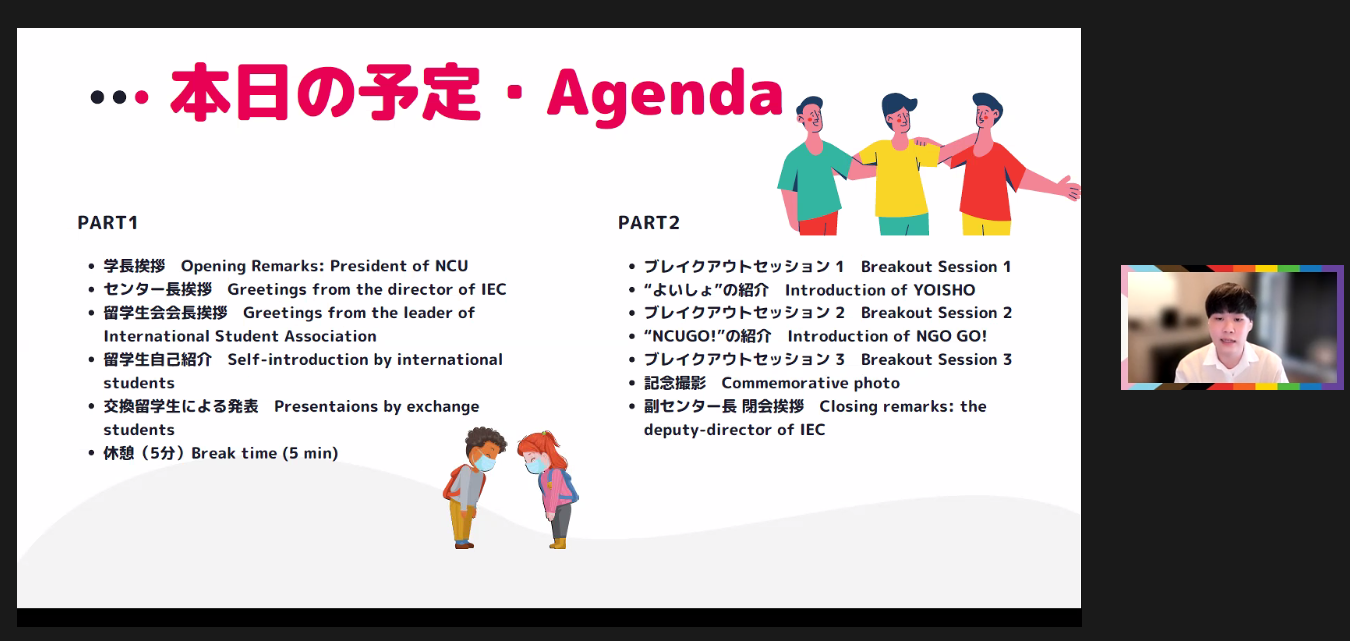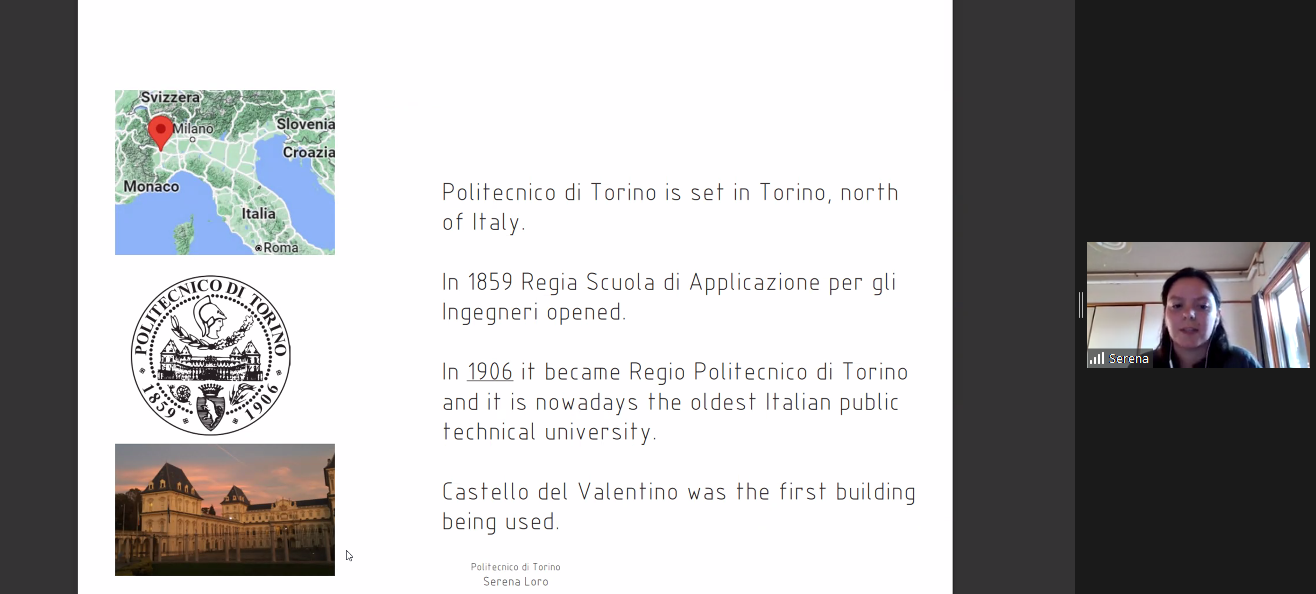 Agenda

-Greeting from President of NCU and Director of NCU International Exchange Center
-Message from Head of International Students Association and self-introduction of some international students
-Presentation of home university by international exchange students
-Talk Session by dividing to small groups
-Photo session
-Closing Remarks