Conclusion of Excange agreement with NTUNHS(Taiwan)
---
Nagoya City University (NCU) has signed an academic and students exchange agreements with National Taipei University of Nursing and Health Sciences(NTUNHS)in Taiwan.
An online signing ceremony was held to conclude the agreement on March 17th, 2021.
The executive members of the both universities joined the event and made the following remarks.

Dr. Shu-Fang Wu, rector of NTUNHS said "I hope that we can build a win-win relationship in the near future".

Dr. KOHRI Kenjiro, president of NCU said "I am confident that both sides would be able to conduct fruitful exchange activities."

They both mentioned meeting face-to-face when travel restrictions are lifted.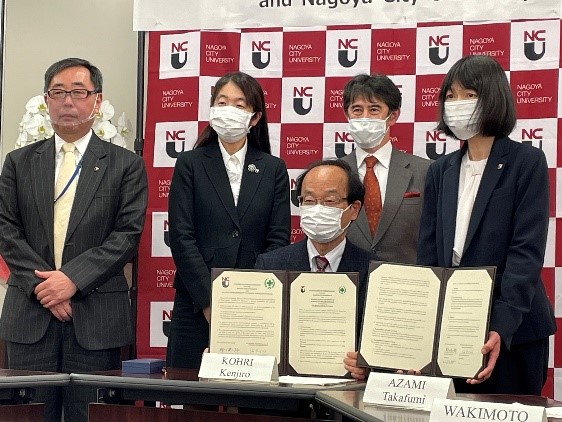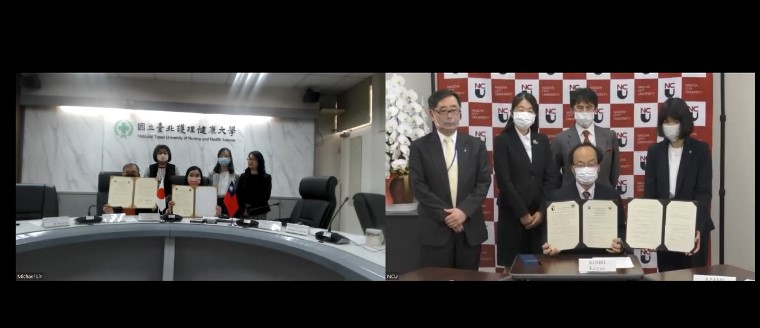 After the ceremony, an online exchange seminar was held by Office of Research & Development Center, NTUNHS and School of Nursing, NCU.
Students and faculty members from both universities participated in the seminar.
There were presentations by the researchers from both universities, which was very meaningful opportunity.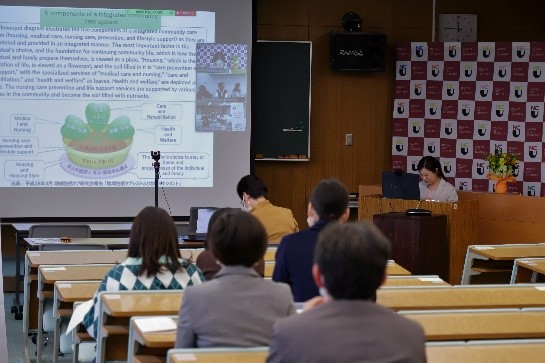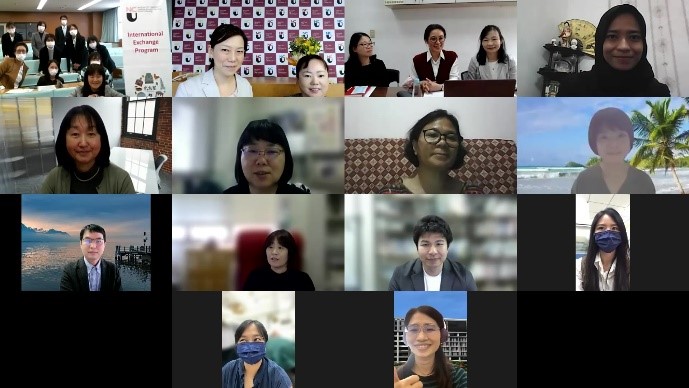 Online Seminar Participants