Online workshop with Prince of Songkla University(Thailand) was held -Future Work Environment-
---
On 21st of July, a joint workshop -Disscussion on the Future Work Environment- was held online. 54 students from Prince of Songkla University(PSU), a national university in Thailand, Nagoya City University and Gifu City Women's Collge were participated in this workshop.
Students had active discussions on future work environment of 10 years and 25 years later. It was a great opportunity for NCU students to grasp ideas about work environment, from the angle of differences and similarities between Thailand and Japan.

Nagoya City University has been continuing to contribute to the achievement of SDG 3,8 and 11 by using forefront technology and human resources as "Hub for Work Environment Design".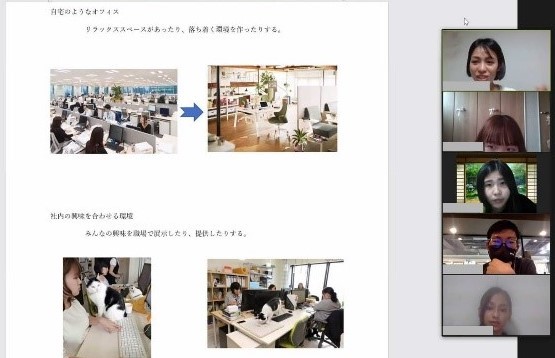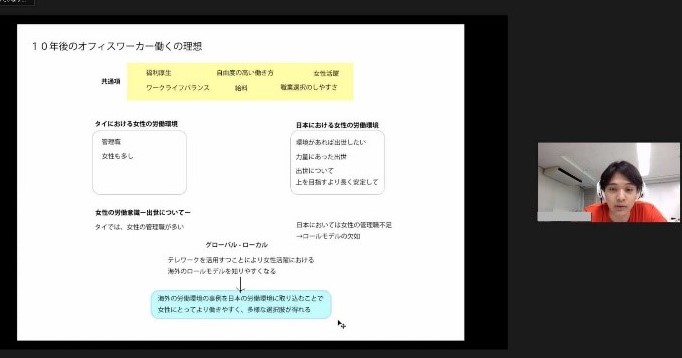 Presentation by a student